Regardless of your experience with playing the piano, books are a great source to help you master your skills. Having a library of books will help you refer back to them whenever you are in need to perfect your practices.
The best piano books for beginners are those that teach the fundamentals and keep the students engaged. Whilst, for intermediate students, books guide them in developing and enhancing their technical skills.
On that note, we have shortlisted six of our evergreen books for students of all ages and levels.
John Thompson's Easiest Piano Course Series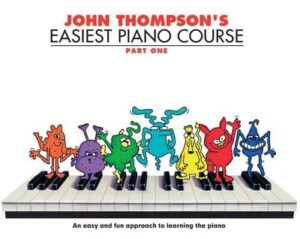 John Thompson's Easiest Piano Course series is a comprehensive step-by-step guide, specially designed for kids newly introduced to a piano. With amusing illustrated characters, the book ensures engaging and fun learning for kids.
The book comprises writing exercises, sight-reading drills, review work and later, technical studies, and accompaniments for teachers and parents. Some book sets also include CDs with backing tracks, making the learning more fun.
What we love the most about this book is that it breaks the technical complexities, making it easy for students to follow the lessons. A must-have for every child learning to get acquainted with the piano.
Alfred's Basic Piano Books Series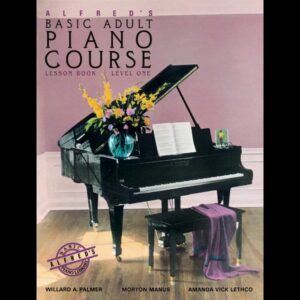 Alfred's Basic Piano books series are forever loved by students and teachers. Not only is the information easy to comprehend, but the teachers can design curriculums for specific age groups. This way they can give extra attention to students with individual needs.
Amanda Vick Lethco has written these books keeping kids' learning methods as the center of focus. Let's say if a student demonstrates that they are ready to study at a faster pace, or perhaps requires a slower pace in comparison to other kids, then teachers conveniently switch courses without missing any important musical concepts.
The reasons we think these books are essential to include in your list are:
Musical terms and symbols that are enlarged and highlighted in a pink box.
The definition is simple, precise, and clear.
Duet parts can be played by a teacher or parent, helping students to keep a steady beat.
Colourful illustrations that relate to the title or lyrics, again making it a fun learning for kids.
Really Easy Piano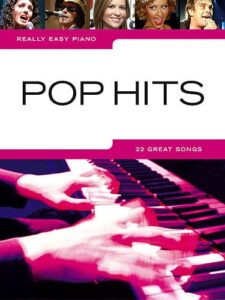 Really Easy Piano is a multiple book series published by Wise Publications. The series covers multiple different musical genres such as classical themes, pop, and movie themes. With a vast collection of songs, there is something for everyone.
Ranging from Mozart to Elton John, and to Beyonce, the collection is suitable for beginner to most advanced level of players. The series also lays out chord symbols for keyboard players, guitarists, even ukulele players, making it easy for additional music arrangement.
What we particularly like about these books is the range of genres it offers which appeals to different generations. So if some students enjoy classical over pop or vice versa, then these books have you covered.
AMEB Piano Books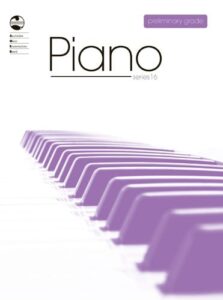 Australian Music Examinations Board (AMEB) is a set of books that are an ultimate educational resource for piano learning students in Australia. The syllabus helps prepare students at all levels, making it paramount for their learning experience.
The books come in the set of 18 and offer an extensive range of syllabus includes:
A diversity of music styles
Australian music compositions
Manual Lists and technical work
AMEB syllabus remains current and in line with best practices and latest additions to equip students performing at AMEB exams.
Scales and Arpeggios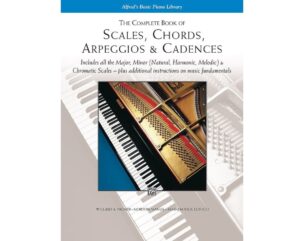 Another book that tops our lists is Scales and Arpeggios by Alfred Published company. As the title suggests, this book is the complete guide to learning notes and music theories.
Learning Scales and arpeggio are critical for mastering piano playing abilities. The reason this book is essential is that it's a thorough guide to repetitive exercises. These styles of technical exercises will help develop muscle memory, which is essential to be a pianist.
All in all, the book will help students learn:
music theories
get familiar with music patterns
understand difficult music compositions
Hanon Piano Book Series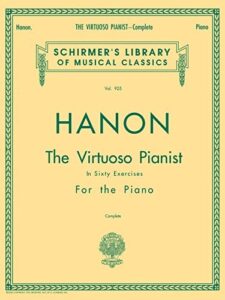 The last book to make it to our top six is the Hanon Piano Book series, written by Charles-Louis Hanon. This book set is a staple for beginner to advanced level students. It is particularly written to help build strength in students' finger movements to play more classic and technical compositions.
Though it lacks reader-friendly elements such as illustrations, the book is ideal for students with intermediate experience.
This timeless collection includes a wide range of exercises and helps fix common errors while learning some of the main musical pieces.
Piano books work toward making the technical and theoretical foundation strong for students. However, along with the right resources, a student also needs a good piano teacher and the right piano instrument to advance their skills.
As Sydney's leading piano experts, we are always happy to have a chat about helping you find the right piano and all the learning aids to suit your needs.